How do I know what age group to register for?
Please refer to USAV's age chart below to find out which teams your son is eligible for.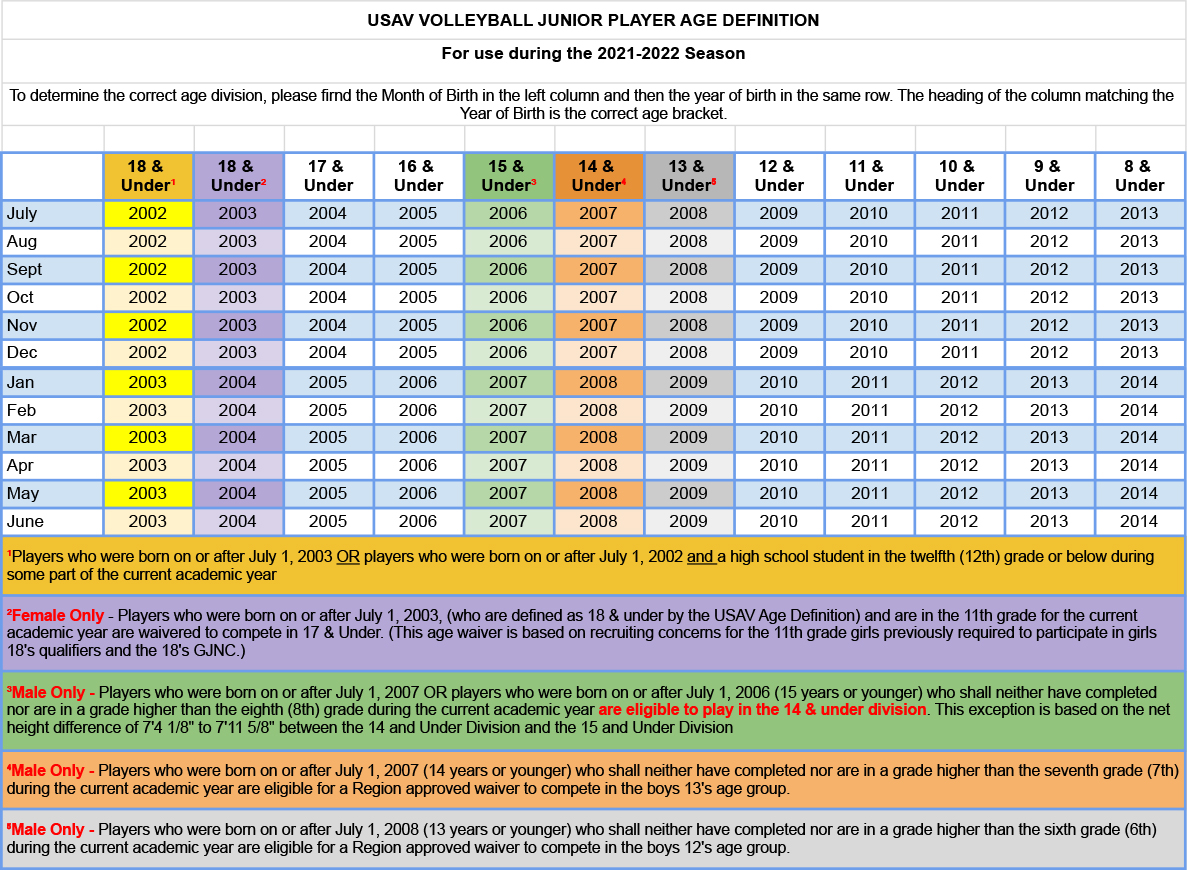 What teams do you offer at NorCal?
For the 2021-2022 season, we are offering the following teams:
14-Black
14-Blue
16-Black
17-Black
Do you offer a younger boys program?
Yes, we offer an 12 and under program at NorCal in the fall called NorCal Fall Ball JUNIORS. This is a sign up to play program and is offered to boys and girls ages 6th grade or below. For more information about Fall Ball JUNIORS, please contact Mackenzie Draper.